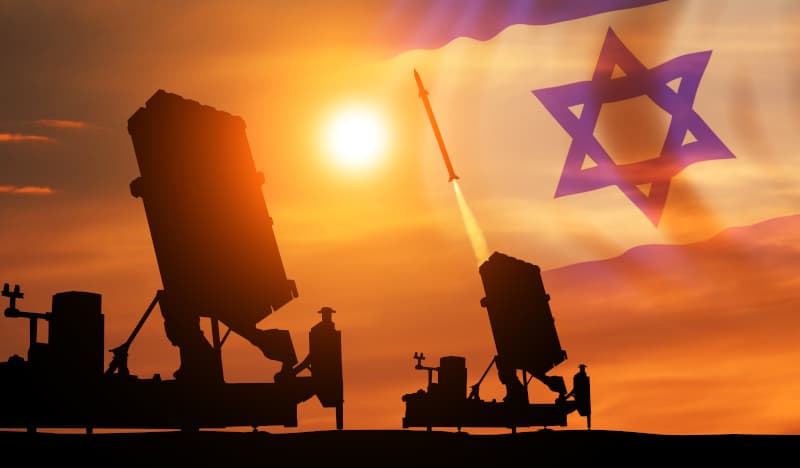 Dear Friends,
Have you ever pressed the crosswalk button or elevator close door button, hoping that your touch will bring a quicker response, even though it rarely seems to work? It's a common experience, but did you know that in New York City, only 10% of the crosswalk buttons are functional, and elevator close-door buttons often serve no real purpose due to regulations like the American Disabilities Act?
In our daily lives, we encounter situations where we feel helpless, much like pressing these "placebo buttons." This week, we will commemorate the Shloshim, the 30 days since the brutal atrocities committed on Simchat Torah. This feeling of helplessness is echoed by many of us who are thousands of miles away from our brothers and sisters in Israel, wondering what we can do to make a meaningful impact beyond sending Tzedaka or supplies to soldiers on the front lines. How can we genuinely influence the situation from where we are?
In this week's Parsha, we read one of the most enigmatic episodes in the Torah, the Akedah. Avraham is about to sacrifice his son, Yitzchak, when a Malach, an angel, intervenes, instructing him not to harm the child. The angel's words are particularly intriguing:
וַיֹּ֗אמֶר אַל־תִּשְׁלַ֤ח יָֽדְךָ֙ אֶל־הַנַּ֔עַר וְאַל־תַּ֥עַשׂ ל֖וֹ מְא֑וּמָה כִּ֣י | עַתָּ֣ה יָדַ֗עְתִּי כִּֽי־יְרֵ֤א אֱלֹהִים֙ אַ֔תָּה וְלֹ֥א חָשַׂ֛כְתָּ אֶת־בִּנְךָ֥ אֶת־יְחִֽידְךָ֖ מִמֶּֽנִּי:
"Do not stretch forth your hand to the lad, nor do the slightest thing to him, for now, I know that you are a G-d-fearing man, and you did not withhold your son, your only one, from Me" (Breshit 22:12).
The Vilna Gaon, raises a seemingly obvious question: Why does the angel say, "You did not withhold your son "Mimeni" – from me"? Avraham was serving G-d, not the angel. The angel should have said, "You did not withhold your son "Mimenu" – from G-d."
The Vilna Gaon offers a remarkable insight: every mitzvah we perform creates a Malach, an angel. The magnitude of the mitzvah determines the size and significance of the angel it generates. The angel in the Akedah was created from Avraham's tremendous act of faith and obedience. Hence, when the angel says, "You did not withhold your son from me," he was saying that his very existence resulted from Avraham's extraordinary mitzvah. How do I know you are such a Yrai Shamayim – a God-fearing person, and how great this mitzvah was? "Mimeni" – look at me. Look how great and wholesome I am. I was created from your Akeda.
Our actions have a profound impact on the world, even when we may not immediately see the results. Whether it's performing mitzvot, showing kindness to others, saying "Amen" in the synagogue, observing Shabbat more diligently, or delving into Torah insights, each of these actions creates a Malach, a positive force in the world protecting us and creating a spiritual Iron-Dome for Am Yisrael.
When we saw the heart-wrenching video of the mother davening in Israel from the bottom of her heart, fulfilling the mitzvah of Challah, shedding copious tears for her daughter held hostage in Gaza. Who would have believed the unimaginable that those tears would bear fruit this week mere days later and she would be able to embrace her daughter who was freed from the comfort of her home.
Our mitzvot and good deeds have the power to make a real difference in the world, creating Malachim, angels of positivity in the world from every mitzvah we do.
Shabbat Shalom,
Rabbi Shlomo Gabay 
---
You may also like: