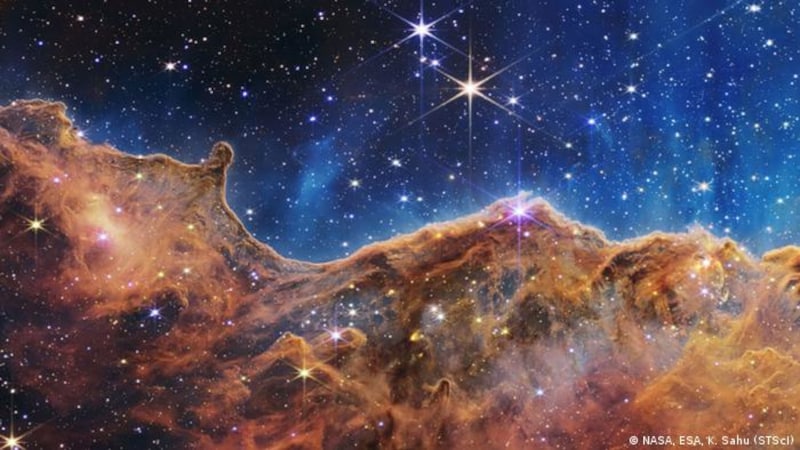 Dear Friends,
This week NASA released the first breathtaking images from the James Webb space telescope, revealing the most extensive and intensive view of the universe to date. In a sense, the photo is a visual affirmation of one of the most powerful foundations of faith.
In his magnum opus Mishneh Torah, Maimonides begins his introduction to Jewish law that faith should be grounded in the love and awe of our Creator (Hilchot Yesodei HaTorah 2:2):
"What is the path [to attain] love and fear of Him? When a person contemplates His wondrous and great deeds and creations and appreciates His infinite wisdom that surpasses all comparison, he will immediately love, praise, and glorify [Him], yearning with tremendous desire to know [God's] great name, as David stated: "My soul thirsts for the Lord, for the living God" (Psalms 42:3).
Albert Einstein is reported to have said, "The more I study science, the more I believe in God." While Science aims to discover the laws which govern the universe, religion reminds us of the identity of the lawgiver. Laws do not come into being on their own, and laws of the universe are the products of a divine intellect.
We declare this daily by reading Shema – the ultimate declaration of faith, which we preface with a blessing. Its theme is the grandeur of nature, the glory of creation, the vastness of the universe – and the miracle of its ongoing and daily renewal.
Interestingly, the Talmud Berachot 12b states that the rabbis wanted to include this week's Parsha, Parashat Balak, as part of the reading of Shema but didn't do so because it was too lengthy.
On a Pshat – base level, what did Bilam do wrong? Hashem ultimately told him he could continue at every point, and Bilam seemingly listened to everything Hashem told him?
I saw a nice idea in the name of Rabbi Hillel Mertzbach that Bilam may have been paying attention to the "text," but he was not paying attention to the "context." Technically, Hashem told him he could go, but the context that Bilam chose to ignore was that He didn't want him to go. In contrast, Avraham Avinu (contrasted to Bilam in Pirkei Avot) paid attention to everything around him. As Maimonides says (Hilchot Deot), Avraham noticed the sun and the moon and wondered who created them, leading him to become the progenitor of monotheism, our great patriarch Avraham Avinu.
The antithesis of Bilam is behaving like Avraham Avinu paying attention to the context and recognizing the details and infinite vastness of G-d's creation as a catalyst for appreciation of Ahavat Hashem – Love of G-d.
Shabbat Shalom,
Rabbi Shlomo Gabay
---
You may also like: